take it along with you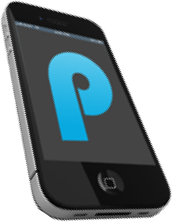 Listening to podcasts on your mobile devices is extremely convenient — and it's what makes the podcasting medium so powerful.
You can take your favorite shows and mixes along with you anywhere, however to do so requires some quick and simple steps.
Let's walk you through that process together.
step 1:
Click the "Subscribe along with iTunes" link in the page's sidebar:

This will require that you have actually the iTunes software on your computer.
(You can download iTunes here.)
step 2: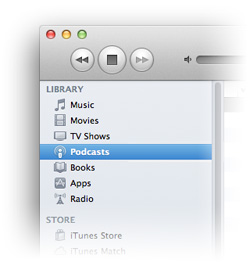 Now that you've subscribed to the podcast on iTunes, the feed will display in your "Podcasts" section on the left navigation bar.
Click there and you'll see the show displayed in the iTunes browser.
You can "get all" to download all available episodes or just individual episodes.
step 3:
Plug your mobile device (iPhone, iPad, iPod) into your computer along with the Dock Connector cable, and click the device in iTunes's left navigation bar.

Once you have actually your device highlighted, click "Podcasts" in the top navigation bar and sync the podcasts you want on your device. Click "apply" and the episodes you have actually downloaded on your iTunes software will sync along with your device.

that's it!

The beauty of this process is that now, every brand-new episode of your subscribed podcasts will automatically sync to your device every time you plug it in and open iTunes. You can now take your favorite shows along with you everywhere you go.

Enjoy!

Posted by: philco on July 17, 2015